Our most recent production is our 2001 Christmas card, shown below, and our family newsletter, which you can read here in colour. It's a fairly large pdf (about 600k) because it has several dozen photos in it, almost all of the kids. So you've been warned.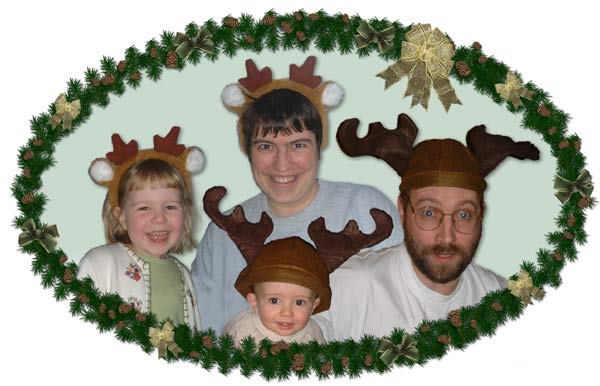 Older photos of the kids: this was taken on Marianne's fourth birthday:
And this was Jonathan at about five months.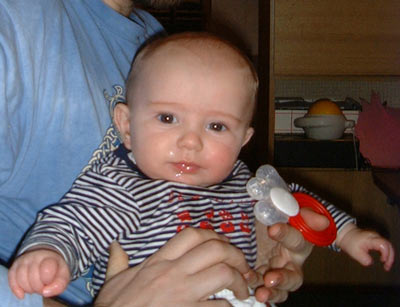 Below is one of the first photos of the four of us. Marianne was wearing her special "I'm a big sister" t-shirt, which has a photo of her holding Jonathan on it. Jonathan was one day old in this picture.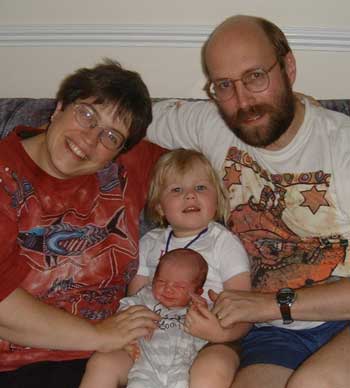 This site has personal homepages for