This is just a quick page to tell you about No Moose Today, Thanks, a collection of Sue Mason art, along with writing by Sue, Alison Scott, and others. It's been put together to raise money for TAFF, and you can get it from me, or from Sue, for £4 or $8 post-paid. Please e-mail me for more information. An example of the sort of picture contained within is below.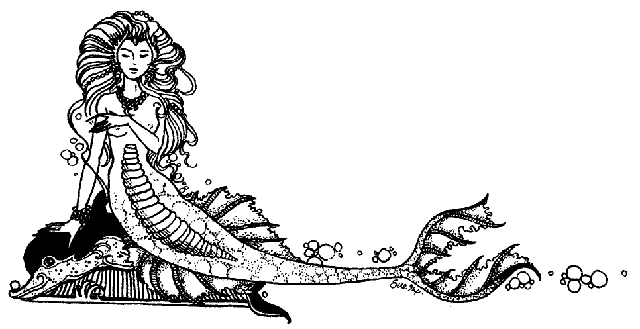 ---
Back to the Kittywompus Home Page
Back to the fanzines page
Visit Sue Mason's page (Woodlore Pyrography).
---
Created on June 01, 2000